A Parent's Guide in Selecting A Preschool
Parents should maximize the formative years of their children to stimulate their cognitive development. Formative years refer to the first five years of a child's life. At this stage, the child's brain is more intensive, quick and susceptible to external influences or the environment. In other words, the things around the children stimulate the development of their cognitive abilities.
With this, parents should seize this opportunity to heighten the potential of their children.  This is where Kindergarden and Pre-School education come into place. Early childhood education will help the children in terms of preparing them to learn. The challenge for parents here is choosing the right school.  To help you decide, here are some considerations in selecting a preschool:
Teaching staff
A particular school may implement different philosophies but the most important thing is the teacher who will make it clear to the children. Finding schools with good teachers is challenging but you have to know that you can gauge it through the bond the teacher will build with your child. To evaluate, visit a classroom and observe how the teacher interacts with the children. If the children will bond with the teacher, this means that learning is easier.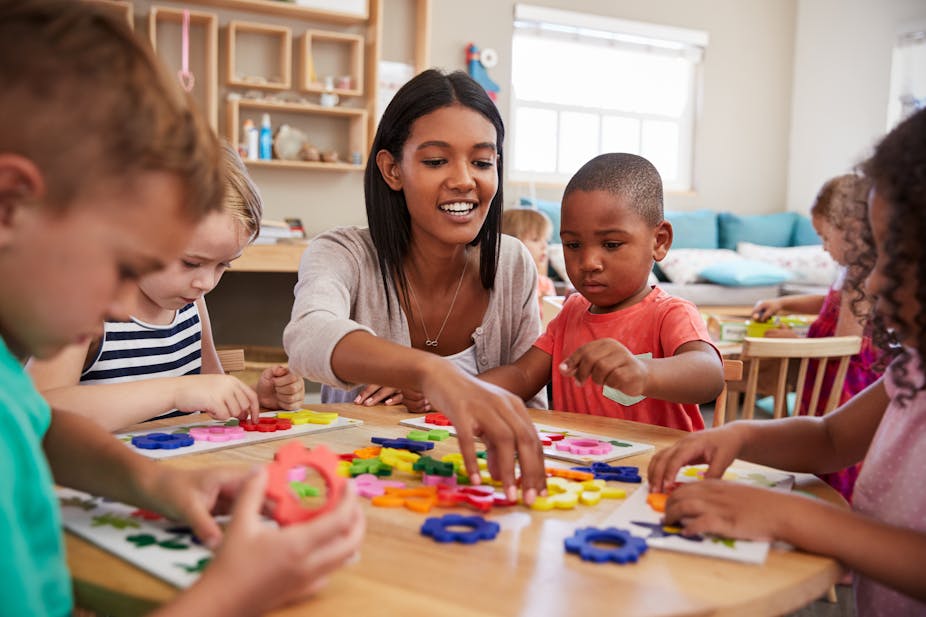 Communication
Communication is an important factor in ensuring that your children have the best experience. The teachers should reach out to parents for anything about their children. Does the school send a newsletter every month to update the parents on class activities? Are the teachers approachable for little chat when you drop off your child? These are little things but it matters.
School calendar
It is best if the school will update you with their school calendar or classroom activities through newsletters. This is practical and helpful because if there is a holiday, you can plan ahead and budget.
Separation guidelines
It is understandable that parents have this separation anxiety. It is part of parenting. What can help is knowing that the school has separation guidelines in place. Will the school allow you to linger outside the classroom for a month or just for the first day? This is important for your sake and your child.
Basically, these are the considerations that you should think about more than others. If you want more information, you should visit the school and face the director. If that is still not enough, you can ask for other feedbacks of parents. This can help you greatly in choosing a school. Remember that you have a big part to play in the formative years of your children so do your best to stimulate it.